Design your
own space

Use our product configurator app to design your own personal shelving. The app can be used in iOS, Android and online.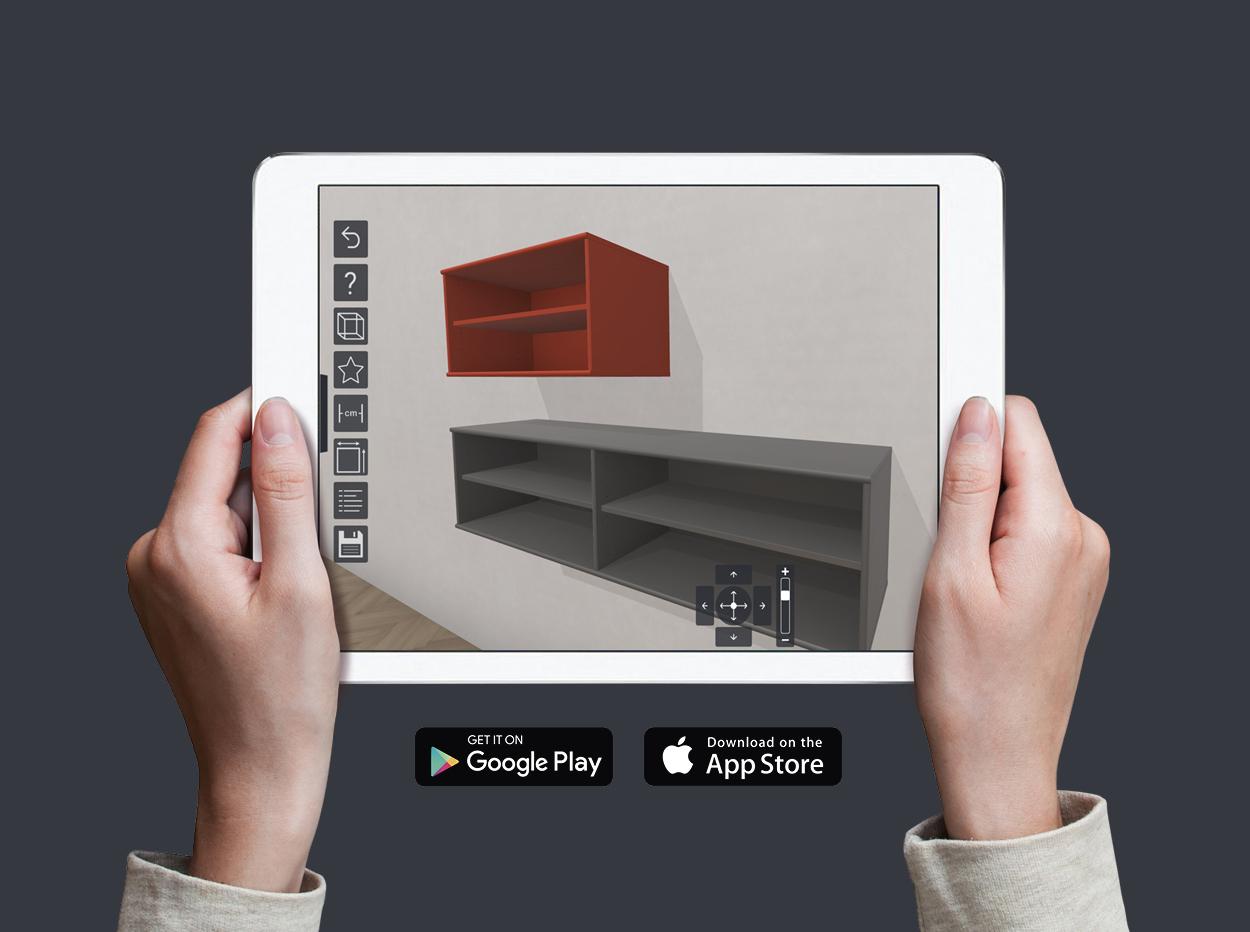 Find retailer
Hammel Furniture has a large network of retailers with physical shops and online stores.
Hammel Furniture
Hammel Furniture er en moderne og samfundsbevidst virksomhed med et tidssvarende stærkt produktionsapparat og kvalitet i hvert enkelt trin i processen. Hammel Furniture er ejet af en ejerkreds på 4 personer med Jens-Ole Staghøj som adm. direktør og Jon Knudsen som bestyrelsesformand. Hovedkontoret i Hammel på 25.000 m2 beskæftiger 55 ansatte fordelt på administration og produktion. Stolefabrikken i Skærbæk er flyttet i nye store lokaler på 33.000 m2 og der er 21 ansatte.

Hammels interne designere skaber møbler ud fra nøgleordene: Funktionalitet, fleksibilitet, muligheder og detaljer indenfor de tre produktgrupper: Dining, Living og Storage. Hos Hammel Furniture lytter vi til vore kunder, medarbejdere og andre samarbejdspartnere og derfor foregår produktudviklingen oftest i tæt samarbejde med vore interessenter.