Living room
The living room sets the stage for memories throughout our lives. Everything from family birthdays to cocktail parties with friends. An important room that should exude personality and function as a place for family and guests to meet.
Explore Hammel's unique universe, where you will find iconic quality furniture manufactured in Denmark. Design your own personal shelving, dining table and dining chairs. Common to all the furniture series is our focus on creating furniture that combines flexibility and timeless Danish design.

Be together
Create a personalised interior with colourful or subdued furnishings for a homely feel. The classic Mistral shelving series can be tailored to your needs and wishes. Design your own unique bench, or put together a large shelving system on which to display your personal mementos and decorative items. Mistral is made to last a lifetime. Yet it's easy to pep up your furniture by adding new doors, draws or handles.

3D PRODUCT CONFIGURATOR APP
Design your own cabinet with Hammel's product configurator app.
The product configurator app is available for iOS, Android and online.
Our app for both iOS and Android devices is called 'Hammel'.
Remember to update regularly so that you always have the latest version.
Go directly to the product configurator app on your computer here

Should it be simple and straightforward? Furnish your living room with the luxurious ready-to-assemble series Keep by Hammel. A simple storage series for those wanting beautiful details in their living room. A perfect shelving series for those wanting a mix of subdued colours or vibrant hues.

Do you want a living room that radiates exclusivity and well-being? The Edge by Hammel shelving system is created for Nordic-inspired interiors with a minimalist and handleless design. An elegant storage series in seven subdued natural colours.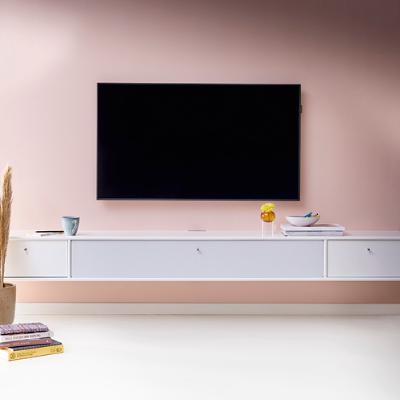 With functional TV furniture, you never need to compromise on outstanding TV pictures and superb audio. Hammel's functional TV furniture allows you to store cables, remote controls and other equipment in a stylish and beautiful piece of furniture that can be customised for you and your home.

Take a break
Furnish your living room with Danish design classics that only become more beautiful with time.
Create a cosy corner with a relaxing lounge area. Sit back in the comfortable Luna lounge chair, and enjoy a good book after a long working day or an eventful weekend.


Dinner time
Spend pleasant hours with your family and friends around a dining table where space is never at a premium.
All our dining tables come with either butterfly or extension leaves, so you can easily invite the whole family over for supper without worrying about a lack of space.
Danish craftsmanship since 1961

Whether you prefer round or square shapes, we have a coffee table to match your home. The beautiful One by Hammel coffee tables come in four different sizes and two colours. Perfect for those who appreciate classic design with clean lines.


Take a seat
The dining room is the venue for many of life's happy moments. It is here that we come together with family and friends to enjoy each other's company.
It is therefore worth investing in unique, quality furniture which will provide the ideal setting for many hours of enjoyment with your loved ones.
Since 1946, the exclusive Findahl by Hammel chairs have characterised detailed Danish craftsmanship which only grows more beautiful with time.